While the online business space is dominated by major players like Amazon and eBay, there are still plenty of opportunities for solo internet entrepreneurs to start up a profitable online business.
Whatever your niche, whatever your product, whatever your industry, there's a place for you in the marketplace. And thanks to a bevy of tools, services, and proven strategies available to online entrepreneurs, it's never been easier to start an online business make a hefty profit.The opportunity -- and the potential to profit -- is only getting better in the online marketplace.There are several factors at play here, thanks to some very positive online business trends.
More people than ever are shopping online. According to industry watcher Mintel, 69% of Americans do so regularly.
The software and online tools available make it possible for anyone to build and manage an e-commerce website. And you can do it for well under $100.
Marketing online is cheap and easy - again, anybody can do it. And with social media platforms like Facebook, there are ever-increasing ways to reach your customers.
But how do you get started? How do you go from where you are now, to a massive passive income that allows you to quit your day job and enjoy ultimate time and financial freedom?
Like anything in life, you start from the beginning. Here are the steps to creating your online business, proven methods used by thousands of successful online business entrepreneurs.
Pick a Profitable Market
This is where you have to set aside your own ego for a minute.
You may have had a "dream business" in mind for years. You just know in your heart that a certain niche is profitable, or that a certain product will sell like gangbusters. But until you do the actual market research you won't really know. And it's not worth investing your startup capital -- time and money -- until you know for sure a particular market is worth pursuing.
Basically, you have to start with the market first. You have to identify what niches are popular right now, and what types of products are hot. But be careful not to pick something that is a flash in the pan. (Remember those wheeled "hoverboards" that were all the rage a couple of years back?Where are they now?) Instead, you want something with staying power. Such stable markets include:
Pet care
Exercise programs and weight loss
Nutritional supplements and natural cures
Travel
Photography
Video games
Some ways to identify a hot market are to look at online retailers like Amazon.com -- what are the top sellers? Keep an eye on the news, too: Pick up magazines and see what's advertised or written about. And see what people talking about (or what's being advertised) on Facebook. All of these provide clues for finding a potentially profitable market.
It may seem counterintuitive, but you want to see a lot of competition in your market. It's actually best, at least for a small-scale entrepreneur like yourself, not to be a pioneer that is first to market. You want to go where there's already a large group of people ready to buy.
What's left is matching one of these proven profitable niche markets with something you're interested in. With so many potential markets out there, you're sure to find some way to match your passion with profits.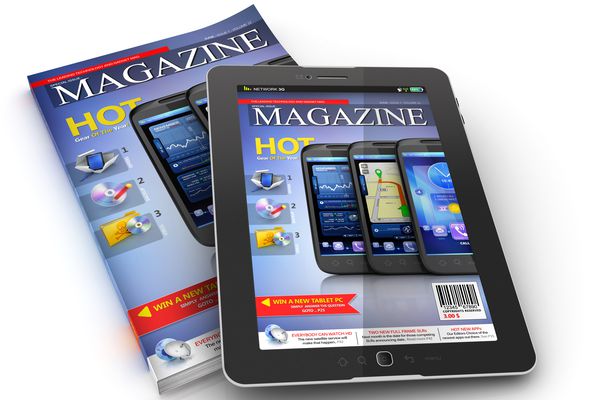 The Easiest Way to Start an Online Business: Affiliate Marketing
Once you've picked your hot market with profit potential, it's time to figure what to sell them. Fortunately, you don't have to develop, produce, or even source your own products! There's an easy way to leverage existing products with a proven track record for profitability. It's called affiliate marketing.
With affiliate marketing, the products are proven to sell, and you won't have to worry about delivery, storage, managing orders, customer service, refunds, or any of the other traditional aspects of retailing.
In an affiliate marketing business, you do the marketing and promotion of products through your e-commerce site, but the online reatiler (or the company that created the product) handles the rest. And, as an affiliate, you get a commission (from 5% and up, depending on the product) every time somebody buys. This is a great way to get started with your business.
Amazon has a good affiliate program, with a huge variety of products.Clickbank.com specializes in information products, although they have physical products too. You'll also find big-name retailers on CJ Affiliate by Conversant (formerly called Commission Junction). But just about every niche and industry has an affiliate program. Do some online digging if these don't fit your market or business.
Other Sources of Profitable Products
Affiliate marketing is the perfect way to dip your toe into an online business. And it might be your only source of products – that model has the potential to be very profitable, and can be scaled up easily.
But there are other sources of products out there, and you don't have to commit a big financial investment to use them.
Drop shipping is very similar to affiliate marketing. In this model, you also sell other companies' products. You market the products on your website. But this time you process the orders. When they come in you send them on to your drop shipping partner, which is usually a manufacturer or wholesaler. You pay them, and then they send the product directly to your customer.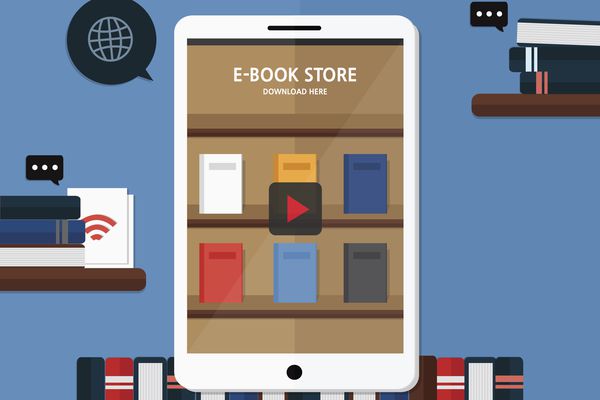 You make money on the markup from what you pay the drop shipper and what you charge your customers.
With white label products, you partner with another company that has an established product. You simply put your name and branding on it. Often, this online business model is combined with drop shipping. Supplements, cures, and other health-related products are a very hot niche for white labeling.
Of course, if you're ready to create your own products, you could do that, too. But creating a physical product requires a big upfront investment with no guaranteed return.
A lower risk way to sell your own products would be to create information products, including ebooks, membership websites, videos, and audio programs. For example, if you were in the organic gardening niche you could have an ebook special report on growing organic watermelons, or a video showcasing the best techniques for pest control without pesticides.
If it's electronic, it can be easily stored in the cloud or on your hard drive, and delivered over the internet. That makes it extremely low cost and low-effort. The only thing you spend to develop these products is your time and expertise.
Set Up Your Website So You Have Total Control
You have your market, and you have your product. Now it's time to set up your online storefront, which is where you'll market and sell your products.
You don't have to be a tech genius to set up your own website for your online business, and you don't have to hire an expensive web designer, either. With the software and online programs and services available today, anybody can create a professional-looking website that includes a shopping cart, list building capabilities, blogging, and everything else you need for your thriving online business.
And the best part of all is that it's either free, or at least very low cost. Programs like WordPress or Squarespace they offer ready-to-go templates. Creating your site is as easy as filling up boxes with your sales pages and email sign-up boxes, filling in your products in your shopping cart, and creating other relevant content. If you can send an email, you can set up a website. Plus, you can update and change your site's look and content without needing any web development experience.
These are robust platforms, with plenty of apps and plug-ins for search engine optimization, marketing efforts, analytics to track visitors to your site and much more. As far as getting web hosting and picking a domain name, you can often handle that through the same service you used to build the website, or go with a specialized service like GoDaddy. It's up to you.
Of course, you could hire a professional to build your website, but this approach carries significant downsides. They're expensive, for one. They often take a long time, especially if you hire one with a backlog of clients. You have to contact them (and pay them) whenever you want to make changes. And they charge by the hour, which isn't good when you're on a start-up budget.
But with the providers I've mentioned, you don't have to worry about any of that. You'll be in charge of your website and can make changes 24/7 -- and that puts you in total control of your online business.
Create a List and Promote Products with Email Marketing
When you have a business, you need customers to survive. That's a no-brainer. But how do you find prospects -- people interested in your product -- and turn them into buyers?
For a startup, small-scale online business, it's best to seek out your target market, ask for their email, and then market to that list. You can build your email list in a variety of ways. Once you have your list of subscribers, you have to start marketing to them. But it's not about sending sales offers day after day. People will soon unsubscribe or even report you as spam.
It's important to pass on valuable information to your prospects as well. Give them plenty of freebies -- tips and tricks in your niche. This makes them know, like, and trust you. You could "warm them up" with valuable content in a newsletter, for example. You could also do so in your blog, ebooks, special reports, Facebook posts, videos, and audios.
Of course, while you may be a nice person, you're not in this to simply be a humanitarian. You want to make money with your online business. So you also have to mix in sales offers alongside your content.
It pays to have finesse here. You can't just send them an order form: You have to show them the benefits of the product. You have to paint a picture (figuratively) that shows them how their life will be better if they use your product. You have to provide proof that it works. And finally, you have to give them a push to buy the product -- a special offer they can't refuse. People are naturally resistant to buying something new, so you have to create excitement and desire for your product.
You do that with effective sales copy. It's the art of using words to tap into consumer psychology. And you must use these principles in just about every communication with customers, whether it's on your website, your email, your social media posts, or your paid ads.
If you plan to write your own copy it's important to study copywriting and marketing techniques, concentrating on direct-response marketing. And there is a ton of free information out there, from groups like American Writers and Artists Inc. and
Copyblogger.com
. You can also hire copywriters through sites like
Upwork
.
4 Ways to Drive Traffic to Your Online Business
The cheapest -- but most time-consuming method -- to drive traffic to your online business is to slowly but surely add valuable content (written or video) about your niche to your website and/or blog. This will attract the attention of search engines like Google. These search engine optimization (SEO) efforts will pay off in increasing traffic to your website by those people searching for information on your topic. A percentage of those people will sign up for your email list as well. That's why it's best to have a sign-up box, usually asking for a first name and email address, prominently on your homepage.
But for this to work, you do have to be consistent. You must add fresh, relevant content several times a week, if not daily. Say you have a yoga-focused business. You could write about trends, review yoga DVDs, comment on yoga-related new stories, and comment on yoga styles. Start a conversation with your prospects and offer valuable information and insight, and do it in a way that will appeal to potential customers searching for information on the topic.
Social media is another low-cost way to drive traffic to your website and build your list. With Facebook, Twitter, and other social media platforms, you can set up a free account and post content related to your business. As with blogging or web content, it should be a mix of useful and actionable content, as well as direct invitations to visit your site and sign up for the list (or even buy products).
Again, post regularly and be consistent with your messages.
One of the most important traffic drivers out there is YouTube. In many ways, it's one of the world's top search engines: If people have a question about a topic, they often go to YouTube to find the answer. To take advantage of that, you can post explainer videos, talking head videos where you explain a topic related to your niche, and how-to videos. Just provide useful content – and a link back to your website.
Of course, there are also paid advertising methods to drive traffic as well, including banner ads, insert ads, pay-per-click ads, and more. But this can get expensive. So I recommend focusing on free ways of driving traffic at the beginning. Get your website just how you want it to be, get your product mix right, fine-tune your online business overall, start making some sales. Then, once you have a little revenue you can sink back in your business, you can explore paid ads.
Putting It All Together
This has been a crash course in starting your own online business from scratch. It may seem like an intimidating process. It doesn't have to be.
But it will take some time and effort, and you'll have to make some tough choices along the way. The trick is to do a little bit each day, and go in order: Find your market, then your product, then build your site and start marketing. Do this, and you'll build a solid foundation for a business that will last and bring in income for years to come.